Will Attorneys in Chapel Hill
Protect Your Family & Your Assets
The foundation of any solid estate plan is a will. Also known as a last will and testament, a will is used to ensure that your property and assets are distributed according to your wishes in the event of incapacitation or death. Most frequently, wills are used to pass property to family members or other loved ones, called beneficiaries. However, wills can also be used to leave assets to organizations, such as charities. Having a valid will is very important as, without one, your property will be distributed in accordance with state law, regardless of your wishes.
If you need assistance drafting your will or you'd like to discuss your situation with a will attorney in Chapel Hill, contact the Law Office of Matthew Charles Suczynski. We have helped many clients navigate the estate planning process, providing clear, individualized solutions for a variety of complex situations.
Get in touch with us by calling (919) 619-3242 to schedule a free consultation.
Understanding Wills in North Carolina
Whether you have accumulated numerous valuable assets or you have relatively little property, wills are beneficial for everyone. Not only do they allow you to dictate how your assets and property will be divided, they also allow you to choose a guardian for your children, name an executor of the will to ensure that it is carried out properly, and denote an individual who can manage any property left to beneficiaries who are minors. You can also use a will to denote who will not receive any of your property or assets.
Why Hire an Estate Planning Attorney?
While it is not required by law to hire an attorney when creating your will, there are many reasons you should consider doing so. First and foremost, our Chapel Hill will attorneys have an in-depth understanding of the estate planning process and can advise you on how to avoid common mistakes.
At the Law Office of Matthew Charles Suczynski, we help clients:
Understand their estate planning options
Draft wills, powers of attorney, and other important estate planning documents
Finalize wills
Take steps to avoid a will contest
Name an executor
We have helped countless clients with an array of straightforward and complex situations. We use this experience, coupled with a personalized approach that's tailored to your unique situation, in order to provide you with sound advice and honest recommendations.
Contact Our Firm for a Free Consultation
When you work with our firm, you'll receive the dedicated attention of an experienced estate planning attorney who can help you clearly understand your options. Creating an estate plan begins with a valid will. Get in touch with our firm today to learn how we can help you begin the process.
Interested in drafting a will? Contact us online or by calling (919) 619-3242 to schedule a free consultation. We serve Chapel Hill, Durham, and the entire Triangle area.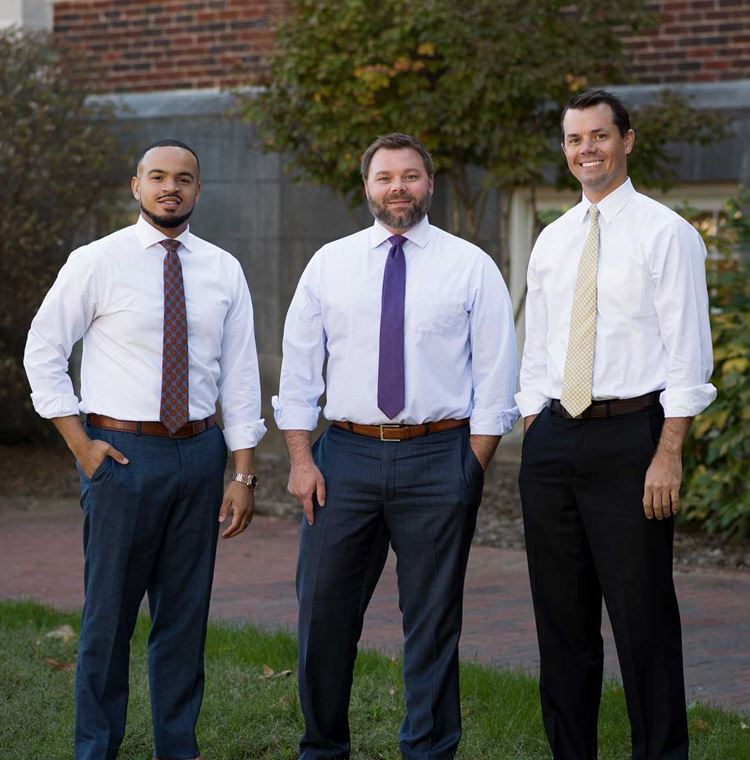 What Makes Us Different
Reach Out to Our Legal Team
Over 40 Years of Combined Legal Experience in Criminal Defense & Traffic Law

Committed to Providing Clients with the Highest Possible Standard of Legal Representation

Proudly Serving Clients Throughout Chapel Hill and Durham, NC and the Triangle
Client Testimonials
Hear From Past Clients We've Helped
"Successfully Dismissed"

This astounding team of attorneys worked very hard to get my case successfully dismissed. I felt confident that they would get the job done and they did.

- Darlene C.

"Great Service!"

Reached out to the Law Office of Matthew Charles Suczynski for help and they were able to get to ticket dismissed. I definitely recommend using them.

- Kerry T.

"Beyond Satisfied With the Results"

These guys are awesome. I had my attorneys handle a traffic citation which I knew I couldn't beat on my own. I received their correspondence, and boy, I am beyond satisfied with the results. I was not kept in the dark since hiring them.

- Rodney S.

"Professionals You Can Trust"

Attorneys Matt Suczynski, Mike Paduchowski, and Ray Griffis worked hard on my case to ensure that the best possible result was achieved: MY CASE WAS DISMISSED. The law office paralegals were professionals that kept me informed and obtained documents necess

- Esther B.

Click below to access our payment portal.