Traffic Law in Chapel Hill & Durham, NC
Your Local Hometown Traffic Law Attorneys
North Carolina has some of the most punitive traffic laws in the nation. Aside from making all traffic offenses part of the criminal justice system, the State has also made it exceedingly easy to revoke your license if you are not careful. For example, if you are convicted of a speeding ticket driving 81 in a 65 zone or if you have two offenses driving over 55 within a 12 month period your license will be suspended. Additionally, if you are convicted of traveling 79 in a 65 zone your car insurance can increase as much as 80% for the next 3 years. If you are in need of a traffic defense attorney in the Chapel Hill, NC area, contact the Law Office Of Matthew Charles Suczynski PLLC as soon as possible.
Accidents & Tickets
Often times if you are involved in an accident an officer will issue a ticket to insure that an insurance company will get involved to settle any damages arising from the accident. The Law Office of Matthew Charles Suczynski, PLLC can usually get these traffic tickets dismissed upon showing that the at-fault drivers insurance has taken care of the other party. Please give the Law Office of Matthew Charles Suczynski a call today to discuss your traffic ticket at (919) 619-3242.
Speeding
Speeding charges are one of the most common offenses a motorist faces in North Carolina. What most motorists do not know is how easy it is to plead themselves into a license revocation or a significant insurance increase. The Law Office of Matthew Charles Suczynski, PLLC can help you to avoid or minimize the risk of both. Give the Law Office of Matthew Charles Suczynski a call today to discuss your speeding ticket at (919) 619-3242.
License Revocation/Driving While License Revoked
Having a revoked license is very common in North Carolina. The Law Office of Matthew Charles Suczynski has extensive experience in helping individuals with revoked licenses to get back on the road. Often times restoring an individual's license is a long process that requires deconstructing one's driving record and putting it back together. Also, since the law changed on December 1, 2007, it may now be possible to get a limited driving privilege even if your license is permanently revoked depending on the circumstances surrounding the revocation.
If you have been charged with a traffic violation, contact us today for a free consultation. We will review your case and discuss your legal options. Our experienced attorneys will fight for you and help you get the best possible outcome.
Don't wait – contact us for an initial consultation today.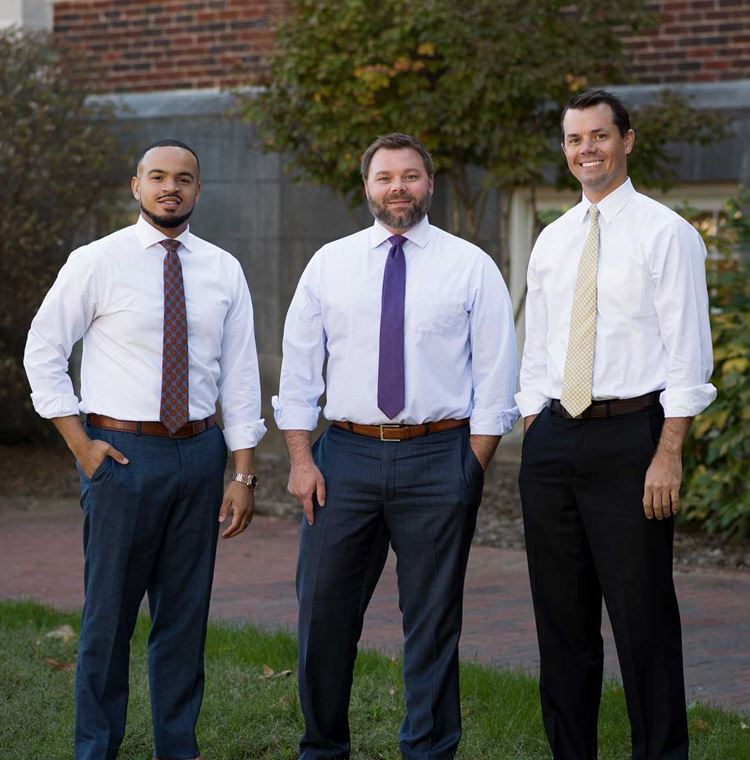 What Makes Us Different
Reach Out to Our Legal Team
Over 40 Years of Combined Legal Experience in Criminal Defense & Traffic Law

Committed to Providing Clients with the Highest Possible Standard of Legal Representation

Proudly Serving Clients Throughout Chapel Hill and Durham, NC and the Triangle
Client Testimonials
Hear From Past Clients We've Helped
"Successfully Dismissed"

This astounding team of attorneys worked very hard to get my case successfully dismissed. I felt confident that they would get the job done and they did.

- Darlene C.

"Great Service!"

Reached out to the Law Office of Matthew Charles Suczynski for help and they were able to get to ticket dismissed. I definitely recommend using them.

- Kerry T.

"Beyond Satisfied With the Results"

These guys are awesome. I had my attorneys handle a traffic citation which I knew I couldn't beat on my own. I received their correspondence, and boy, I am beyond satisfied with the results. I was not kept in the dark since hiring them.

- Rodney S.

"Professionals You Can Trust"

Attorneys Matt Suczynski, Mike Paduchowski, and Ray Griffis worked hard on my case to ensure that the best possible result was achieved: MY CASE WAS DISMISSED. The law office paralegals were professionals that kept me informed and obtained documents necess

- Esther B.

Need to Make a Payment? Click below to access our payment portal.