Chapel Hill Divorce Lawyers
Helping Clients in the Triangle Through Difficult Legal Challenges
No one enters a marriage expecting it to end, but life is unexpected and at times divorce is the only answer. Whether you are in the early stages of considering separation, or if you have already been served divorce papers by your spouse, our lawyers can offer sound advice on your legal options and represent you throughout the proceedings.
At the Law Office of Matthew Charles Suczynski, we handle both absolute divorces and divorce from bed and board. We realize that these are emotionally draining circumstances that can have significant personal and financial implications. Every option and its consequence must be considered. With our decades of family law experience and commitment to protecting our clients' best interests, we are here to help when you need it most. You can face a brighter post-divorce future with the right legal representation.
Contact our Chapel Hill divorce attorneys today for a free consultation.
Divorce in North Carolina
North Carolina's no-fault divorce law grants residents the ability to seek an absolute divorce after living separately from your spouse for 12 months. Additionally, the state recognizes a "divorce from bed and board," which is a legal separation based on marital misconduct, such as adultery, drug or alcohol abuse, abandonment, cruelty, and more.
Facing the Terms of Your Divorce
In any divorce, you will need to address issues that are often difficult to tackle. You may have very strong opinions on some issues and may not care about others, but every part of your divorce may influence your life now and for years into the future. You need to be certain that your interests are protected, and your goals considered.
We can help you face every aspect of your divorce, including:
Alimony, post-separation support, and maintenance
Child custody
Child support
Property division
Additionally, we can help couples navigate the terms of their pre- or postnuptial agreements before or during their divorce proceedings. Our goal is to ensure your rights and best interests are well protected through every stage of your divorce proceedings.
Contact Our Experienced Divorce Attorneys in Chapel Hill
From gathering and presenting financial information to fighting for fair alimony or child support payments, our experienced lawyers have the skill and resources to seek a fair outcome on your behalf.
Call (919) 619-3242 today to find out how the Law Office of Matthew Charles Suczynski can protect you through your divorce.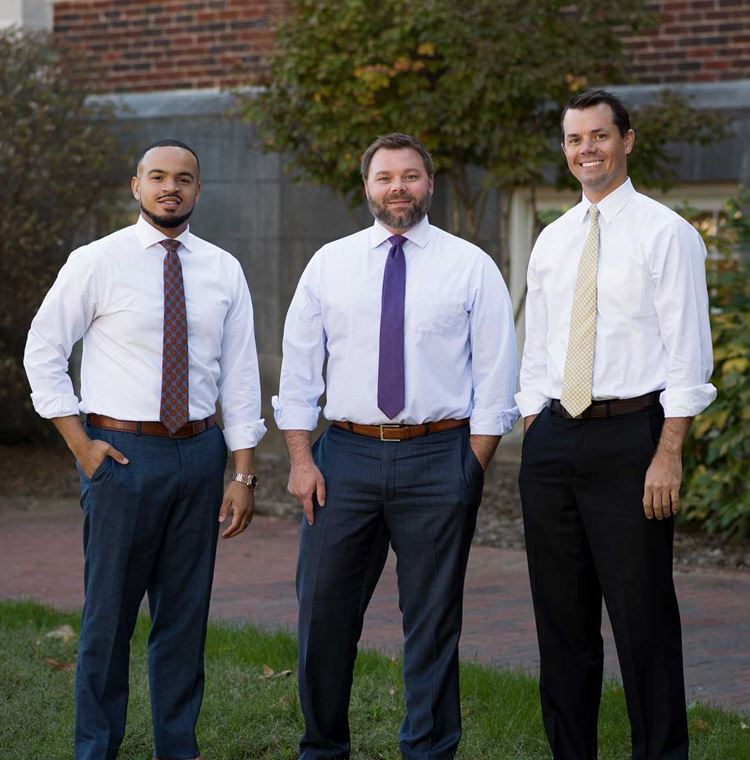 What Makes Us Different
Reach Out to Our Legal Team
Over 40 Years of Combined Legal Experience in Criminal Defense & Traffic Law

Committed to Providing Clients with the Highest Possible Standard of Legal Representation

Proudly Serving Clients Throughout Chapel Hill and Durham, NC and the Triangle
Client Testimonials
Hear From Past Clients We've Helped
"Successfully Dismissed"

This astounding team of attorneys worked very hard to get my case successfully dismissed. I felt confident that they would get the job done and they did.

- Darlene C.

"Great Service!"

Reached out to the Law Office of Matthew Charles Suczynski for help and they were able to get to ticket dismissed. I definitely recommend using them.

- Kerry T.

"Beyond Satisfied With the Results"

These guys are awesome. I had my attorneys handle a traffic citation which I knew I couldn't beat on my own. I received their correspondence, and boy, I am beyond satisfied with the results. I was not kept in the dark since hiring them.

- Rodney S.

"Professionals You Can Trust"

Attorneys Matt Suczynski, Mike Paduchowski, and Ray Griffis worked hard on my case to ensure that the best possible result was achieved: MY CASE WAS DISMISSED. The law office paralegals were professionals that kept me informed and obtained documents necess

- Esther B.

Click below to access our payment portal.