Chapel Hill Prenuptial Agreement Lawyer
Helping Clients Protect Their Future with a Prenuptial Agreement in North Carolina
When love is in the air and wedding bells are ringing, the last thing on your mind is the possibility of divorce. However, it's crucial to think pragmatically and plan for the future. At the Law Office of Matthew Charles Suczynski, our Chapel Hill prenuptial agreement attorney is here to help safeguard your financial interests and provide peace of mind as you embark on your marital journey.
---
Call the Law Office of Matthew Charles Suczynski today at (919) 619-3242 or contact us online to schedule a consultation with our prenuptial agreement attorney in Chapel Hill.
---
What is a Prenuptial Agreement?
A prenuptial agreement, also known as a "prenup," is considered a legally binding contract between two individuals before they tie the knot. This contract outlines how their assets, debts, and various financial matters will be handled in the event of a divorce or separation. It's a proactive and responsible approach to managing your financial affairs, ensuring that both parties are on the same page when it comes to property division and support obligations.
What are the Benefits of a Prenuptial Agreement?
Asset Protection: A prenuptial agreement allows you to protect your premarital assets, such as property, investments, and business interests, ensuring they remain with you in case of a divorce.
Debt Management: You can specify how marital debts will be divided, preventing one party from being unfairly burdened with the other's financial obligations.
Clarity: Prenups provide clarity and reduce potential conflicts during divorce proceedings by clearly defining each party's rights and responsibilities.
Preservation of Family Assets: If you have family heirlooms or assets, a prenup can ensure they remain within your family's lineage.
Spousal Support: You can establish terms for spousal support, alleviating uncertainty about post-divorce financial support.
Protect Business Interests: If you own a business, a prenup can safeguard its integrity by outlining how ownership and control will be managed in the event of a divorce.
Reduced Stress: Having a prenuptial agreement in place can help lessen the emotional and financial stress of divorce proceedings.
What Does a Prenuptial Agreement Cover?
While prenuptial agreements are highly customizable to suit the unique needs of the couple, they typically address the following key areas:
Property Division: Specify how property and assets obtained during the marriage will be divided upon divorce.
Debt Allocation: Determine how marital debts, such as mortgages or loans, will be distributed between spouses.
Spousal Support (Alimony): Establish the terms for spousal support, including the amount, duration, and conditions under which it may be modified or terminated.
Inheritance Rights: Outline whether either spouse will retain inheritance rights from the other's estate.
Business Interests: Protect ownership and control of businesses, partnerships, or professional practices.
Personal Property: Define the fate of personal property, such as jewelry, art, and collectibles.
Child Custody and Support: While prenuptial agreements typically cannot address child custody or child support, they can include provisions that guide decision-making processes related to children.
Infidelity Clauses: Some prenups may contain clauses specifying financial consequences in the event of infidelity.
Contact Our Chapel Hill Prenuptial Agreement Attorney Today
At the Law Office of Matthew Charles Suczynski, we understand the importance of planning for your future, even when contemplating the possibility of divorce. A prenuptial agreement can give you peace of mind by knowing your financial interests are protected, allowing you to focus on building a strong and healthy marriage. Don't leave your financial future to chance—contact our Chapel Hill prenuptial agreement lawyers today to schedule a consultation and take the first step toward a more secure tomorrow.
---
Contact the Law Office of Matthew Charles Suczynski today to get started with our Chapel Hill prenuptial agreement lawyer.
---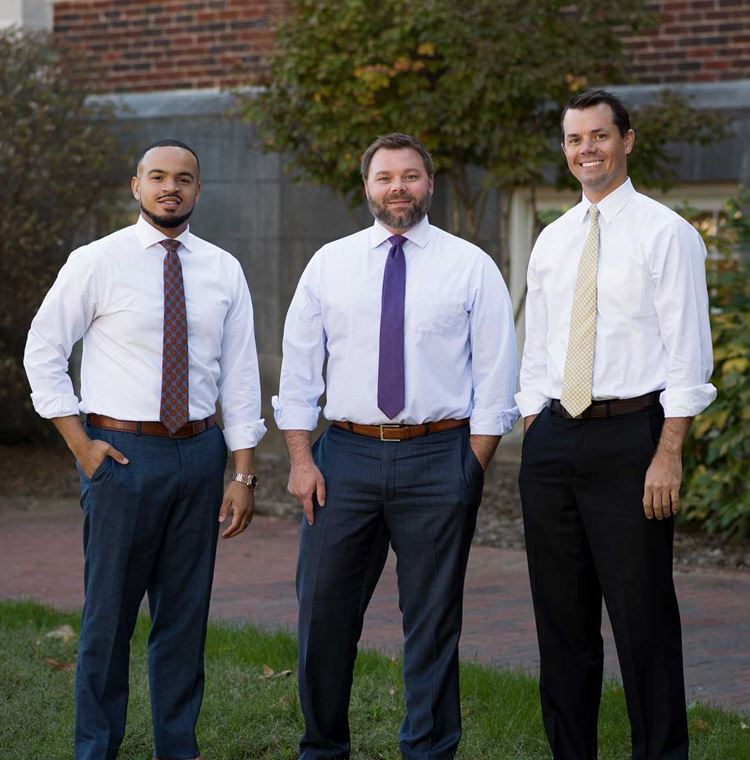 What Makes Us Different
Reach Out to Our Legal Team
Over 40 Years of Combined Legal Experience in Criminal Defense & Traffic Law

Committed to Providing Clients with the Highest Possible Standard of Legal Representation

Proudly Serving Clients Throughout Chapel Hill and Durham, NC and the Triangle
Client Testimonials
Hear From Past Clients We've Helped
"Successfully Dismissed"

This astounding team of attorneys worked very hard to get my case successfully dismissed. I felt confident that they would get the job done and they did.

- Darlene C.

"Great Service!"

Reached out to the Law Office of Matthew Charles Suczynski for help and they were able to get to ticket dismissed. I definitely recommend using them.

- Kerry T.

"Beyond Satisfied With the Results"

These guys are awesome. I had my attorneys handle a traffic citation which I knew I couldn't beat on my own. I received their correspondence, and boy, I am beyond satisfied with the results. I was not kept in the dark since hiring them.

- Rodney S.

"Professionals You Can Trust"

Attorneys Matt Suczynski, Mike Paduchowski, and Ray Griffis worked hard on my case to ensure that the best possible result was achieved: MY CASE WAS DISMISSED. The law office paralegals were professionals that kept me informed and obtained documents necess

- Esther B.

Click below to access our payment portal.