Personal Injury
Chapel Hill & Durham, NC
Your Local Hometown Personal Injury And Car Accident Lawyers
If you are injured by another in the Chapel Hill, NC area, give our personal injury attorneys a call. We have the experience necessary to help you navigate the tricky waters that are personal injury cases in North Carolina. Remember that the insurance company is not your friend. An insurance representative may try to approach you to make a statement about your case or try to settle your case immediately after the injury occurs. It is important that you consult with an attorney about your rights and obligations before speaking with an insurance company. Failure to become fully informed prior to speaking with an insurance adjustor can have drastic consequences.
Feel free to give the Law Office of Matthew Charles Suczynski, PLLC a call today at (919) 619-3242 for a free consultation.
Contributory Negligence
If you are in an accident in which you are injured, whether or not you are at fault, even slightly, can have dire consequences for any recovery you may be entitled to. North Carolina is one of a handful of states that still follows the doctrine of Contributory Negligence. What this means is that if you are found to be even 1% at fault in the accident that injured you, you will not be entitled to any recovery whatsoever, even if the other party is 99% at fault. As such, it is important that you consult with an attorney immediately after any accident.
Punitive Damages
Depending on the circumstances surrounding the accident that you were injured in, you may be entitled to damages beyond the typical compensatory damages for your injuries. Punitive Damages may be available to punish the person responsible for injuring you depending on the facts surrounding your accident. It is important to hire an attorney who understands when Punitive Damages may be available and is not afraid to pursue them.
Car Accident Representation
Nobody plans for an unpredictable accident. But our attorneys at Matthew Charles Law can help you plan what happens next to ensure your rights are protected. Let us help you get the financial resources you need to put the accident behind you and move on with your life. Do not try to talk with an insurance adjuster or accept a settlement offer before speaking with our attorneys.
Give Matthew Charles Law a call today to discuss your case at (919) 619-3242.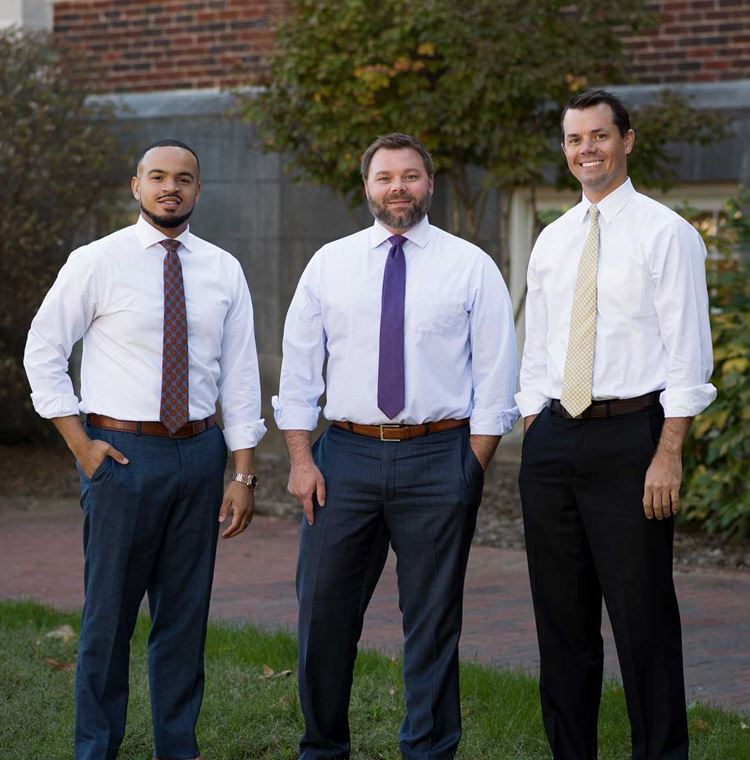 What Makes Us Different
Reach Out to Our Legal Team
Over 40 Years of Combined Legal Experience in Criminal Defense & Traffic Law

Committed to Providing Clients with the Highest Possible Standard of Legal Representation

Proudly Serving Clients Throughout Chapel Hill and Durham, NC and the Triangle
Client Testimonials
Hear From Past Clients We've Helped
"Successfully Dismissed"

This astounding team of attorneys worked very hard to get my case successfully dismissed. I felt confident that they would get the job done and they did.

- Darlene C.

"Great Service!"

Reached out to the Law Office of Matthew Charles Suczynski for help and they were able to get to ticket dismissed. I definitely recommend using them.

- Kerry T.

"Beyond Satisfied With the Results"

These guys are awesome. I had my attorneys handle a traffic citation which I knew I couldn't beat on my own. I received their correspondence, and boy, I am beyond satisfied with the results. I was not kept in the dark since hiring them.

- Rodney S.

"Professionals You Can Trust"

Attorneys Matt Suczynski, Mike Paduchowski, and Ray Griffis worked hard on my case to ensure that the best possible result was achieved: MY CASE WAS DISMISSED. The law office paralegals were professionals that kept me informed and obtained documents necess

- Esther B.

Click below to access our payment portal.