Chapel Hill Assault Defense Lawyer
Defending Those Who Have Been Accused Of Assault in North Carolina
At the Law Office of Matthew Charles Suczynski, we understand that facing assault charges can be an overwhelming and distressing experience. If you or a loved one are dealing with assault charges in Chapel Hill, North Carolina, our experienced assault defense attorney is here to provide you with dedicated legal representation and personalized guidance. With a deep understanding of the complexities of assault laws in North Carolina, we are committed to assisting you in navigating the legal process and reaching the best possible outcome for your case.
---
Call the Law Office of Matthew Charles Suczynski today at (919) 619-3242 or contact us online to request a consultation with our assault defense attorney in Chapel Hill.
---
What is Assault?
Assault is a legal term that encompasses a range of behaviors that involve intentional harm or threats of harm to another person. In North Carolina, assault charges can be classified as either simple assault or aggravated assault. Simple assault involves the intention of causing physical injury to someone else or placing them in fear of imminent bodily harm. Aggravated assault, on the other hand, typically involves the use of a deadly weapon or the intention to cause serious harm. It's important to note that assault charges do not require actual physical contact; the mere threat of harm can lead to charges.
What are the Penalties for Assault in North Carolina?
The penalties for assault in North Carolina can differ based on the severity of the specific offense and other factors involved in the case. Simple assault is generally classified as a Class 2 misdemeanor, which can lead to fines and potential jail time of up to 60 days. Aggravated assault, being more serious in nature, is often classified as a felony and can lead to longer prison sentences and substantial fines.
North Carolina's legal system takes into consideration prior criminal history, the presence of a deadly weapon, and the degree of damage caused to the victim when determining the appropriate penalties. Having a skilled assault defense lawyer on your side can greatly impact the outcome of your case by advocating for reduced charges or alternative sentencing options.
Defenses Against Assault Charges
When facing assault charges, it's crucial to understand that there are various defenses that can be employed to protect your rights and build a strong case. Our experienced Chapel Hill assault defense attorney will carefully analyze the details of your situation to craft a tailored defense strategy. Some potential defenses against assault charges include:
Self-Defense: If you acted in self-defense or in defense of others, our attorney could argue that your actions were justified due to the perceived threat to your safety or the safety of others.
Lack of Intent: Assault charges require intentional actions. If it can be proven that your actions were accidental or lacked intent, this could lead to a reduction or dismissal of charges.
Mistaken Identity: In some cases, mistaken identity can lead to wrongful accusations. Our attorney will thoroughly investigate the circumstances to establish the true facts of the case.
Consent: If the alleged victim gave consent to the actions that led to the charges, this could be used as a defense, particularly in cases involving consensual fights or physical altercations.
False Accusations: Unfortunately, false accusations of assault can occur. Our attorney will work to uncover any evidence that supports your innocence and exposes any inconsistencies in the accuser's statements.
Contact Our Assault Defense Attorney in Chapel Hill Today
If you're facing assault charges in North Carolina, our dedicated assault defense attorney at the Law Office of Matthew Charles Suczynski is here to provide you with knowledgeable legal representation and unwavering support. Don't navigate the complexities of the legal system alone. Let us put our experience to work for you. Your future and your freedom are too important to leave to chance.
---
Contact the Law Office of Matthew Charles Suczynski today to get started with our Chapel Hill assault defense attorney.
---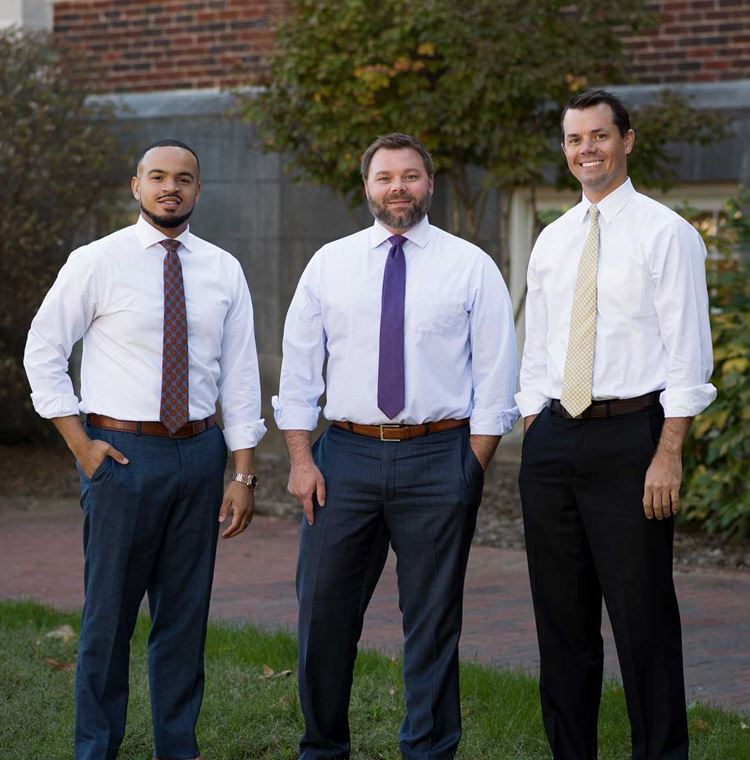 What Makes Us Different
Reach Out to Our Legal Team
Over 40 Years of Combined Legal Experience in Criminal Defense & Traffic Law

Committed to Providing Clients with the Highest Possible Standard of Legal Representation

Proudly Serving Clients Throughout Chapel Hill and Durham, NC and the Triangle
Client Testimonials
Hear From Past Clients We've Helped
"Successfully Dismissed"

This astounding team of attorneys worked very hard to get my case successfully dismissed. I felt confident that they would get the job done and they did.

- Darlene C.

"Great Service!"

Reached out to the Law Office of Matthew Charles Suczynski for help and they were able to get to ticket dismissed. I definitely recommend using them.

- Kerry T.

"Beyond Satisfied With the Results"

These guys are awesome. I had my attorneys handle a traffic citation which I knew I couldn't beat on my own. I received their correspondence, and boy, I am beyond satisfied with the results. I was not kept in the dark since hiring them.

- Rodney S.

"Professionals You Can Trust"

Attorneys Matt Suczynski, Mike Paduchowski, and Ray Griffis worked hard on my case to ensure that the best possible result was achieved: MY CASE WAS DISMISSED. The law office paralegals were professionals that kept me informed and obtained documents necess

- Esther B.

Click below to access our payment portal.