Honor Court / Title IX Attorney
Chapel Hill & Durham, NC
Your Local Hometown Honor Court Lawyers
In 2014, a new state law took effect that now allows students in the UNC-System to hire an attorney to represent them in non-academic honor court cases. If you are charged with a non-academic honor court violation it is recommend that you use an experienced honor court attorney who understands the internal process that schools use, especially here in Chapel Hill, NC. Learn more in this short video.
The Instrument
Every student who enrolls at UNC signs the Honor Code and promises to faithfully honor the contents in The Instrument. Our attorneys are in an elite group of area lawyers who deal regularly with its provisions and frequently navigate students through times when UNC charges them with a violation.
The Charge
When police charge a student with a criminal offense, it's possible that the student attorney general will elect to charge the student with an honor code violation as well. This can make a student's stomach drop. Our attorneys understand that remaining in school and mitigating any effect the charge has on future aspirations is a very important concern. If needed, we can draft letters to employers or graduate schools that explain the circumstances for the student. A small criminal matter should not derail dreams. This is true for any college in the area, as we have successfully helped clients overcome obstacles related to all types of university honor codes, not just UNC.
The Hearings Procedure
Once charged, the student will have several options available as far as what the hearing will entail. These are often complicated and require a careful analysis of available options and close teamwork with the student attorney the honor court assigns to the student's case. Our attorneys have experience in advising students through every phase of the initial hearings.
Appeals
Sometimes the initial hearing may not fall in the student's favor. If this happens, our attorneys have successfully appealed previous decisions to make sure the consequences are not severe. Our aim is to protect what is most valuable to the student whether that's continued education for currently enrolled students or ensuring graduation plans remain intact for those who plan to graduate. We can help draft petitions so that there's a good chance the appellate boards will hear the case.
UNC Ties
The way UNC administers these charges reflects on the university as a whole, and it means a lot to the firm to help students receive a fair chance to contest the alleged violation. The firm's attorneys have been members of the community for decades. Their families gain their livelihood from the university and keep close ties with the school's organizations. Many of the firm's legal assistants are also students who are active in student organizations and Greek life.
Looking For An Honor Court / Title IX Attorney?
If you've been charged with Honor Code Violation then it's vital to find an attorney who will do everything in his power to represent your best interests on campus. We proudly defend Chapel Hill, NC; as well as the surrounding Triangle.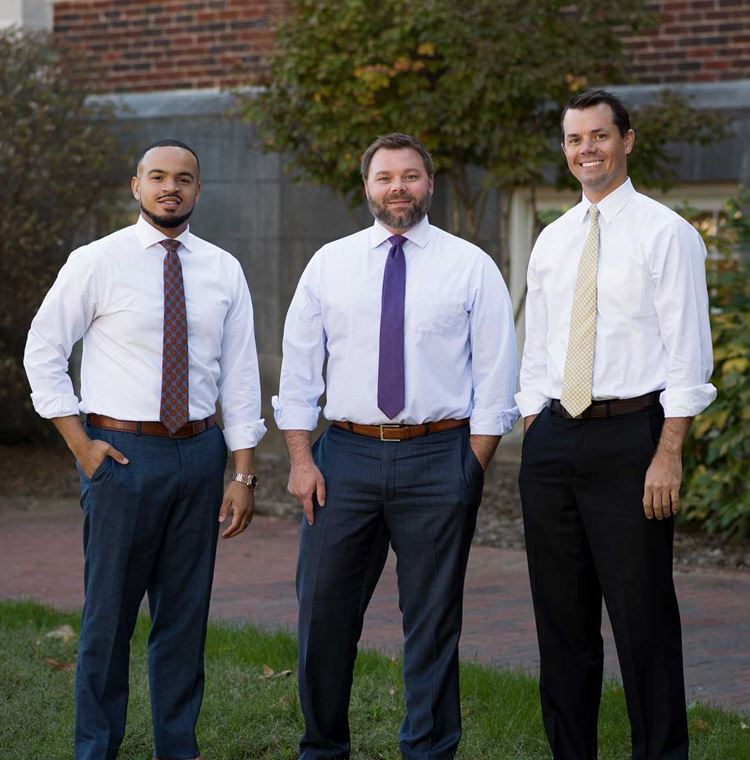 What Makes Us Different
Reach Out to Our Legal Team
Over 40 Years of Combined Legal Experience in Criminal Defense & Traffic Law

Committed to Providing Clients with the Highest Possible Standard of Legal Representation

Proudly Serving Clients Throughout Chapel Hill and Durham, NC and the Triangle
Client Testimonials
Hear From Past Clients We've Helped
"Successfully Dismissed"

This astounding team of attorneys worked very hard to get my case successfully dismissed. I felt confident that they would get the job done and they did.

- Darlene C.

"Great Service!"

Reached out to the Law Office of Matthew Charles Suczynski for help and they were able to get to ticket dismissed. I definitely recommend using them.

- Kerry T.

"Beyond Satisfied With the Results"

These guys are awesome. I had my attorneys handle a traffic citation which I knew I couldn't beat on my own. I received their correspondence, and boy, I am beyond satisfied with the results. I was not kept in the dark since hiring them.

- Rodney S.

"Professionals You Can Trust"

Attorneys Matt Suczynski, Mike Paduchowski, and Ray Griffis worked hard on my case to ensure that the best possible result was achieved: MY CASE WAS DISMISSED. The law office paralegals were professionals that kept me informed and obtained documents necess

- Esther B.

Click below to access our payment portal.