Chapel Hill Child Custody Lawyer
At the Law Office of Matthew Charles Suczynski, we understand that child custody matters are often emotional and complex. We are here to provide the dedicated legal representation you need during this challenging time. As a trusted child custody lawyer in Chapel Hill, North Carolina, we have extensive experience in family law and a deep commitment to protecting the best interests of children.
Contact us online or give us a call at (919) 619-3242 today.
Navigating the Complexities of Child Custody in Chapel Hill
Child custody disputes require a comprehensive understanding of the legal system and a compassionate approach to addressing the unique needs of each family. Our team at the Law Office of Matthew Charles Suczynski is dedicated to guiding you through every step of the process, ensuring that your rights are protected and your voice is heard.
Compassionate and Client-Focused Approach
We recognize that child custody matters involve sensitive and deeply personal issues. Our firm is committed to providing a compassionate and client-focused approach to child custody cases. We take the time to listen to your concerns, understand your family dynamics, and work closely with you to develop a tailored legal strategy.
Protecting Your Child's Best Interests
The best interests of the child are the primary consideration in any child custody case in North Carolina. Our priority is to advocate for a custody arrangement that promotes the well-being and happiness of your child. We strive to create a nurturing and stable environment that allows them to thrive physically, emotionally, and academically.
Negotiation and Mediation
Whenever possible, we encourage negotiation and mediation as a means of reaching a mutually agreeable child custody arrangement. These methods can often lead to more amicable resolutions while minimizing the stress and cost associated with litigation. As an experienced child custody lawyer, Matthew Charles Suczynski is skilled in guiding families through these alternative dispute resolution processes.
Litigation and Court Representation
In cases where negotiations and mediation are not successful or appropriate, we are prepared to provide strong and assertive representation in court. Matthew Charles Suczynski has a proven track record of advocating for clients in the courtroom and presenting persuasive arguments to support your desired custody arrangement.
Modifications and Enforcement
Child custody arrangements may need to be modified as circumstances change or when there are violations of court orders. Our firm can assist you in seeking modifications to existing custody agreements or enforcing the terms of a court order. We are dedicated to protecting your rights and ensuring compliance with the court's directives.
Experienced Child Custody Lawyer in Chapel Hill
Choosing the right child custody lawyer is crucial in protecting your rights and achieving a favorable outcome. Matthew Charles Suczynski has extensive experience in family law matters, including child custody cases. His in-depth knowledge of North Carolina family law, combined with his dedication to his clients, makes him a trusted advocate in the Chapel Hill community.
Contact Us Today
If you are facing a child custody dispute in Chapel Hill, North Carolina, don't navigate the complexities alone. The Law Office of Matthew Charles Suczynski is here to provide the compassionate and knowledgeable legal guidance you need. Schedule a consultation today to discuss your child custody concerns and start on the path towards a positive resolution for your family.
Contact us online or give us a call at (919) 619-3242 today.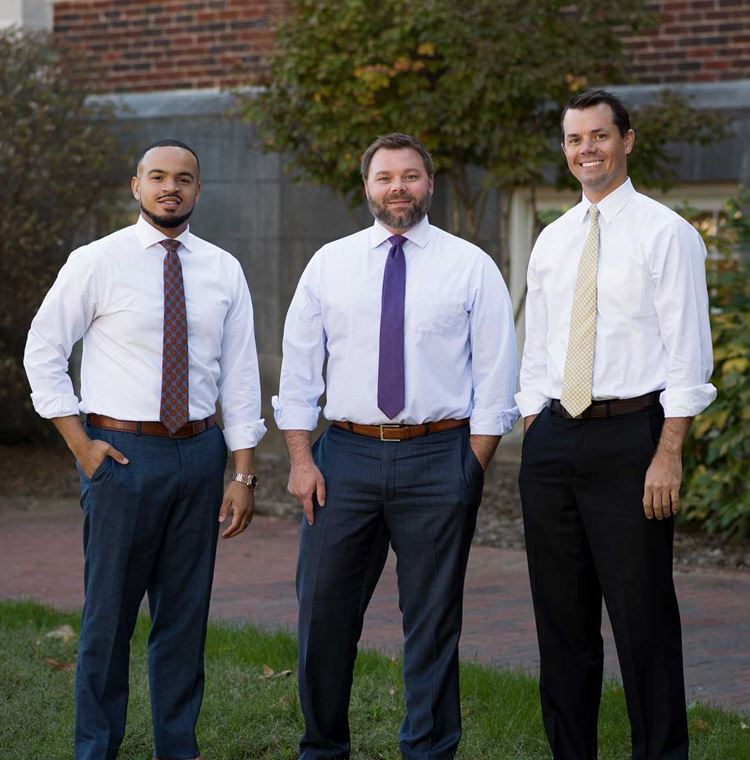 What Makes Us Different
Reach Out to Our Legal Team
Over 40 Years of Combined Legal Experience in Criminal Defense & Traffic Law

Committed to Providing Clients with the Highest Possible Standard of Legal Representation

Proudly Serving Clients Throughout Chapel Hill and Durham, NC and the Triangle
Client Testimonials
Hear From Past Clients We've Helped
"Successfully Dismissed"

This astounding team of attorneys worked very hard to get my case successfully dismissed. I felt confident that they would get the job done and they did.

- Darlene C.

"Great Service!"

Reached out to the Law Office of Matthew Charles Suczynski for help and they were able to get to ticket dismissed. I definitely recommend using them.

- Kerry T.

"Beyond Satisfied With the Results"

These guys are awesome. I had my attorneys handle a traffic citation which I knew I couldn't beat on my own. I received their correspondence, and boy, I am beyond satisfied with the results. I was not kept in the dark since hiring them.

- Rodney S.

"Professionals You Can Trust"

Attorneys Matt Suczynski, Mike Paduchowski, and Ray Griffis worked hard on my case to ensure that the best possible result was achieved: MY CASE WAS DISMISSED. The law office paralegals were professionals that kept me informed and obtained documents necess

- Esther B.

Click below to access our payment portal.