Chapel Hill Child Support Lawyer
Helping Clients Through The Child Support Process in North Carolina
At the Law Office of Matthew Charles Suczynski, we understand that child support matters are complex and emotionally charged. Our experienced team of Chapel Hill child support lawyers is dedicated to providing compassionate and skilled legal representation to clients involved in child support disputes. We recognize the importance of securing financial stability for your child's future and are here to guide you through the legal process.
---
Call the Law Office of Matthew Charles Suczynski today at (919) 619-3242 or contact us online to schedule a meeting with our child support attorney in Chapel Hill!
---
What is Child Support?
Child support is a legal obligation that ensures the financial well-being of a child whose parents are divorced, separated, or unmarried. It is designed to cover the child's basic needs, such as housing, food, clothing, healthcare, and education. Child support is a fundamental right of every child, and both parents are responsible for contributing to their child's upbringing.
How is Child Support Calculated in North Carolina?
In North Carolina, child support calculations are based on specific guidelines outlined in the North Carolina Child Support Guidelines. The court considers several factors to determine the appropriate amount of child support to be paid. Some of these factors include:
Income: The court considers both parents' incomes, including wages, salaries, bonuses, commissions, and self-employment earnings.
Child Custody Arrangements: The time each parent spends with the child is considered. This includes overnight visits and extended periods of custody.
Childcare and Healthcare Costs: Childcare, health insurance, and medical care expenses are considered when calculating child support.
Extraordinary Expenses: If the child has special needs or requires additional support, the court may consider extraordinary expenses when determining child support payments.
Our skilled Chapel Hill child support lawyers will thoroughly review your financial situation and ensure that all relevant factors are considered during the calculation process. We will work tirelessly to ensure the child support amount reflects your child's best interests.
What Age Do You Stop Paying Child Support in North Carolina?
Child support obligations in North Carolina typically end when the child turns 18 or graduates from high school, whichever comes later. However, there are exceptions to this rule. If the child has a disability or requires ongoing support due to exceptional circumstances, child support may continue beyond the age of majority.
It is crucial to consult with a knowledgeable child support attorney to understand your rights and obligations regarding child support termination. We will provide accurate information regarding the duration of child support payments and any exceptions that may apply to your situation.
Contact Our Chapel Hill Child Support Attorney Today
Navigating child support matters can be overwhelming, but you don't have to face it alone. At the Law Office of Matthew Charles Suczynski, our experienced Chapel Hill child support lawyers are committed to helping you protect your child's best interests. We will guide you through the legal process, ensure a fair calculation of child support, and advocate for your rights every step of the way.
---
Contact the Law Office of Matthew Charles Suczynski today for a confidential consultation with our child support lawyer in Chapel Hill!
---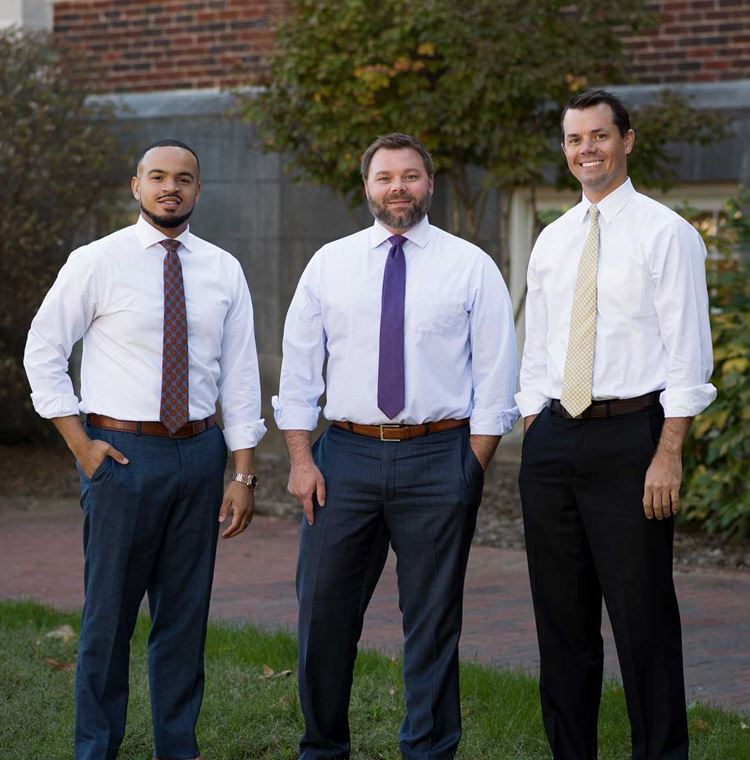 What Makes Us Different
Reach Out to Our Legal Team
Over 40 Years of Combined Legal Experience in Criminal Defense & Traffic Law

Committed to Providing Clients with the Highest Possible Standard of Legal Representation

Proudly Serving Clients Throughout Chapel Hill and Durham, NC and the Triangle
Client Testimonials
Hear From Past Clients We've Helped
"Successfully Dismissed"

This astounding team of attorneys worked very hard to get my case successfully dismissed. I felt confident that they would get the job done and they did.

- Darlene C.

"Great Service!"

Reached out to the Law Office of Matthew Charles Suczynski for help and they were able to get to ticket dismissed. I definitely recommend using them.

- Kerry T.

"Beyond Satisfied With the Results"

These guys are awesome. I had my attorneys handle a traffic citation which I knew I couldn't beat on my own. I received their correspondence, and boy, I am beyond satisfied with the results. I was not kept in the dark since hiring them.

- Rodney S.

"Professionals You Can Trust"

Attorneys Matt Suczynski, Mike Paduchowski, and Ray Griffis worked hard on my case to ensure that the best possible result was achieved: MY CASE WAS DISMISSED. The law office paralegals were professionals that kept me informed and obtained documents necess

- Esther B.

Click below to access our payment portal.