It's 1964, a short, amusing, and fun black-and-white public information film flickers on to television screens across Britain living rooms with a novel message: "Don't ask a man to drink and drive." While no one has recognized it, this is a major turning point – the moment when drink-driving begins to lose its gloss of public acceptability.

A Reminder Before We Go

Back

At the beginning of the summer, we talked about DWI statistics in North Carolina. If you aren't familiar with DUI/DWI laws here in North Carolina please read that article for more information on the topic. Additionally, if you are unfamiliar with the arrest process we have written an article entitled 5 steps of dwi arrest in North Carolina. Now, let's get to some history!
The First Advertisement Was

When?

1964! The first drink-drive campaign aired in November of 1964 and followed events after an office party. Sound familiar? Fifty years ago, millions were still routinely downing "one for the road" before getting in the car to drive home. Despite hundreds of deaths per year at the hands of a drunk driver, the film's central message didn't resonate.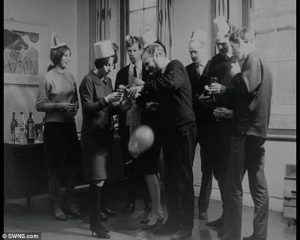 The first campaign we found after researching came in the form of a public information film set in an office Christmas party and followed the events thereafter. Also interesting to note is the assumption the driver would be a male.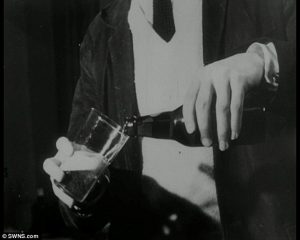 They wanted the advertisement/PSA to be easy to understand so they used a graphic to show how much the man had to drink at the party. "Drinking and driving are dangerous," the commentator announces nonchalantly. "Four single whiskies and the risk of accident can be twice as great." The graphic shows a growing number of whisky drinks against the silhouette of a man's head as the commentator adds: "Six single whiskies and the risk can be six times as great, eight, and the risk can be 25 times as great."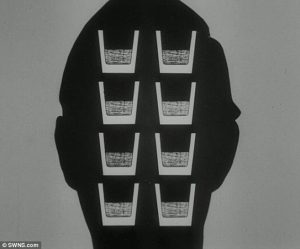 Alot Has Changed In

50 Years
| Then | Now |
| --- | --- |
| In 1967, 1,640 out of a total of 7,319 road deaths was associated with-drunk driving. | In 2012, that figure was 230 out of 1,754 road deaths. |
| 33 per cent of all drivers killed in 1979 were over the legal limit. | In 2012, that figure was 18 per cent. |
| In 2003, 80,715 people were convicted of drink-driving | By 2012, that figure had fallen to 48,661 |
| In 1967, 30 per cent of drivers thought that they would drive after two pints, without fear of prosecution | In 2014, 76 per cent of people say 'it isn't safe to drive after two drinks' |
*Chart information courtesy of www.telegraph.co.uk
Why Should I Choose

 the Law Office of Matthew Charles Suczynski

Given today's political environment, if you are accused of DWI/DUI it is imperative that you find an attorney with the experience to test the State's case and ensure an acceptable outcome is reached. No other charge in NC is as heavily scrutinized as a DWI in NC and having this on your record can cause serious harm to your official reputation. All charges such as a DWI are public record in NC unless expunged by the courts. This can cause extreme harm to your current and future employment and being represented by experienced DWI attorneys like the Law Office of Matthew Charles Suczynski can make a significant difference in your outcome with the state. Over the years Matthew has defended hundreds of Driving While Impaired cases both in District and Superior Courts throughout the state. As such, Matthew has the skill set and experience necessary to handle your DWI/DUI case. Give the Law Office of Matthew Charles Suczynski, PLLC a call today to discuss your case at (919) 619-3242 or visit our DWI page for more information
Charged With A DWI/DUI? Need A Local Lawyer?
If you've been charged with DWI/DUI, then it's vital to find an attorney who will do everything in his power to test the State's case and protect your rights. We proudly service Durham County, Orange County, and Alamance County; as well as the surrounding Triangle.
Schedule A Consultation.
Contact
Your Local Chapel Hill & Durham Attorneys For A Free Consultation
The post History Of The First Drunk Driving Ad appeared first on Local to Chapel Hill & Durham, NC - Matthew Charles Suczynski, PLLC.